Karva Chuth is celebrated primarily in Northwestern Indian states on 4th day of the dark-fortnight in Kartik (Oct/Nov). The practice flourished with married women praying for their husbands' prosperity, wellbeing and long life. The women whose husband served in military would pray for their safe return from war-front and the one whose husband worked or owned farm prayed for prosperity and good harvest during this time.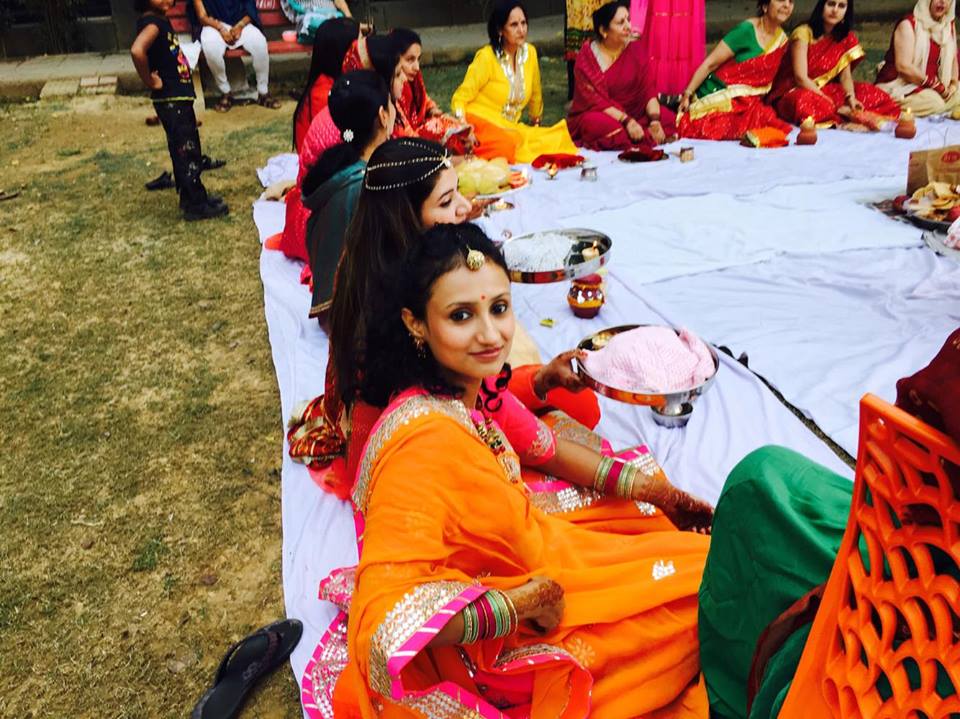 This was also an opportunity for married women to get together with their friends and celebrate…a much needed break from their daily routine to indulge in seeking some pampering, some attention, and some love from their family members.
The basis of celebration is love and sacrifice with few rituals that remained almost unchanged over few centuries. It gained popularity in recent years after Bollywood movies promoted and projected it as symbol of love. However, it didn't appeal to few who considered to be self-proclaimed intellectual and liberal having leftist ideology… or ultra feminist and they always looked down on Hindu festivals and customs, and didn't miss any opportunity to criticize it in various forms and intensity.
"For them, Done for father = patriarchy and Done for husband = misogyny" as nicely described by Narayan Ranganathan. Their concept of family is I, me and myself or 'what is for me' in everything they do. Of course, they do not recognize the family as a unit. Women should just be by themselves, for themselves and of themselves.
Although this tribe is much smaller in comparison with rest of the populations, but, they are influential as their views usual get bigger (and undeserved) platforms to present their mediocre views and logic to make the point on most occasions…
Otherwise, majority of population love it and follow it blindly. They also love to show off their customs, their love for their spouse and of course, their beauty… 🙂
Let me take you through few negative barbs created yesterday, otherwise the festival was well receive and celebrated among most women. It in fact went hi-tech as few could use modern tools and techniques such as mobile app for process of puja or mobile for representing / recreating sieve to see moon through. 🙂
While opposing the festival in bitter manner, Ms Sonia Chopra wrote in her article, "Some of view modern women have expressed will astonish you and let you think of what the knowledge age done to us…
It's a backward, regressive custom, steeped in superstition and showmanship. Who has the better sari? Better thalis? Better food? Better music for the celebration?
It's a meaningless traditional ritual that enslaves women and chains them to a myth of them being docile, meek, sacrificial tokens to pacify the angry God, who will grant longer lives to those husbands whose wives do not eat for a few hours."
http://www.dailyo.in/…/karva-chauth-fasts…/story/1/7049.html
In contrast to the harsh comments, there was some milder and funny expression from Mrs Funnybones aka Twinkle Khanna who twitted, "That is a possibility-so I checked longevity records-100 countries where men without anyone fasting for them live longer than Indian men:)"
Ms Rita Banerji, self proclaimed feminist mentioned in her article written through an extremely narrow band, "Today millions of Hindu women, and girls, in India and around the world, will proudly perpetuate a festival whose fundamental tenet is misogynistic."
She further wrote in frustration, "Yet what perhaps is more amazing is the great excitement with which women — even modern, educated, professional women — continue to embrace this festival! It has become a fashion statement for celebrities, with Bollywood actors sending out Karva Chauth wishes via social media and female politicians announcing their fasts for their husbands!
Twenty-first-century India's media and gizmo crazy market is happily promoting this misogyny. "
http://www.huffingtonpost.in/…/karva-chauth-a-womanly-cele…/
One middle aged lady commented on my friends Facebook wall – 'Two things Karva Chauth most often portrays- One, a woman's life is incomplete (or even miserable) without a husband so let's pray we remain "sada suhaagan" because man is the savior and all that. Second, it also reveals a certain smugness amongst married women as they go about adorning themselves with symbols of 'suhaag', which doesn't play well if you are around them and NOT married! I remember my time when I was 'of age' and not yet 'taken'…oh God I used to hate the display of "being married, so being superior" attitude.
"But now, 18 year of married life, this day is just one more occasion to break the monotony of routine and dress up and party when the moon comes out. A more attentive and pampering husband is welcome any day!!' Although she loved the idea of pampering on the day, but hated the concept of fasting for the husband. So, she was fine being regressive as long as she could hog all the attention."
In reply to her hypocrisy, her friends pointed out categorically, 'You make an interesting point. But don't you think that the same thing you experienced 18 years ago when you were 'of age but not taken' continues today? Don't you think that we are promoting regressive values even as we dress up and party innocently?"
One of my modern professional friends tried to balance her views with her post, "This day will soon be like father's or mother's day to take moments out for festivity. Many people have already left fasting and many like me don't even listen to the traditional "scary" story (of Beera) during the mandatory evening puja. As always, tradition will get a different hue with changing times."
Most of them never wrote about domestic violence in the west, husband's abandoning their families/duties for green pasture (younger women) and leaving their wives behind with the kids to fend themselves alone and many other serious issues in the marriage….leave apart raising their voice against the atrocities in Islam where women are living in under extreme conditions…The love is universal and family concept is universal that you will see through literature across the globe. Otherwise Nicolas Sparks style romance wouldn't have been popular in the West.
What they have not realized is, women in west had to fight for their rights for centuries, in our country we had not faced such things. After independence all women had equal right in voting, politics, education, profession or civil laws…whoever could use the opportunity could succeed well in their chosen profession, otherwise we wouldn't see most women leaders in their 50s leading banks in India…so, they could manage the struggle to make their ways to the top… South Asian countries have seen women leading the nation, which was not easy in West and, of course, unimaginable in middle east.
Most of these women who criticized would never question the celebration of Valentines Day or Christmas or Ramadan fasting.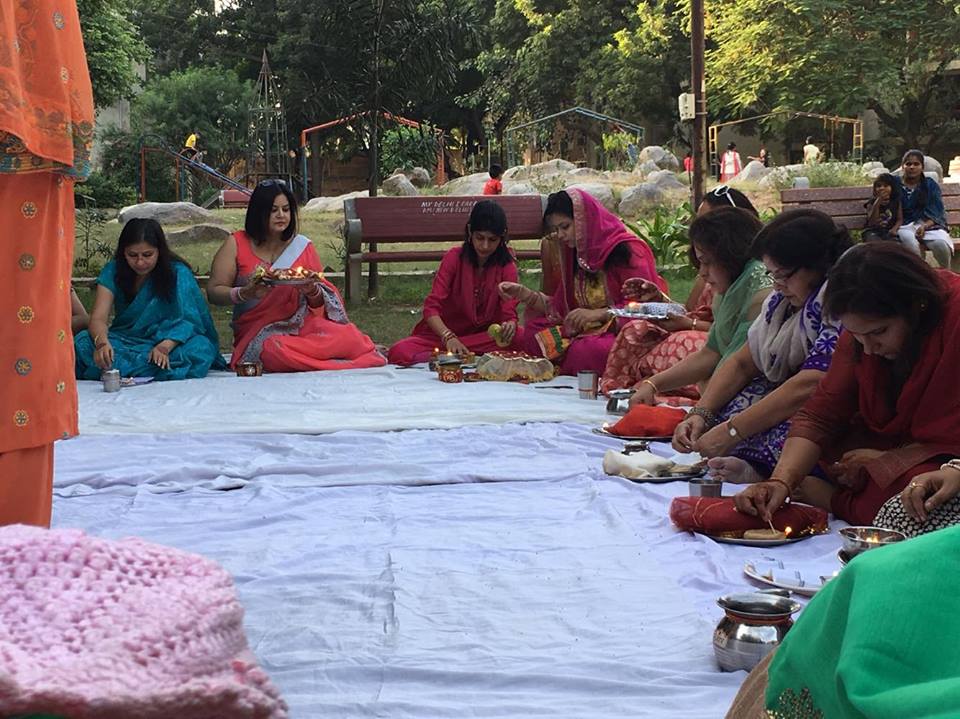 If we ever ask priests, doctors, army officers, airport officials and many who witness women (and men as well) saying goodbyes and praying for their spouse for their long life, wellbeing and happiness…it would be an interesting research….If the hospital or airport lounge wall could hear these feelings, one would understand the meaning and intensity of these prayers and selfless love. So, what is difference between praying for spouse in hospital / temple / church and praying for them at home every year? What is so regressive about it?Why do we need to justify our way of expression of love for spouse and family?
Do we need to create a narrow definition of love propagated and projected by ultra feminists? Don't we celebrate our love for parents, husband, wife, brother, and sisters…it is our culture, right?
I think, these kinds of celebration are neither the sign of regressive or oppressive, it is sign of clarity of our thoughts, our intentions, and our way of expressing our love…
#culture, #Hinduwomen, #Hinduism, #India, #Indianculture, #journalism, #KarvaChauth, #life, #media, #men, #unconditionallove, #ValentinesDay, #women